Namaste Beautiful People – We Miss You
We can't wait to welcome you all back to our gorgeous sanctuary of Om.
We are so grateful that we have being able to take all the classes OMline with the help of ZoOM, but we miss teaching you up close and personal so much.
When we can reopen, our studio will be kept as sparkly as ever and we will be very considerate with personal space.
You will be welcome to use our bolsters and blocks we ask you to cover them with a towel or blanket.
We will have more equipment for sale.
For those who don't feel ready to come back, we will have zoom options and recordings available too, just speak to your teacher for information.
It's not too late to sign up for our
108 Challenge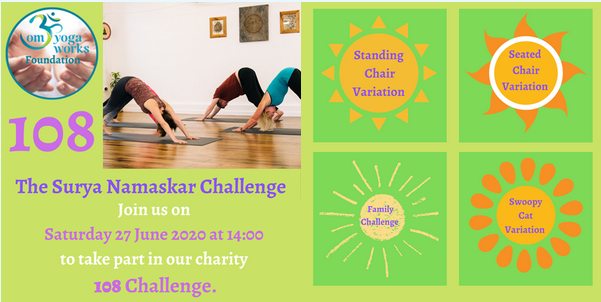 We're getting excited for our 108 Surya Namaskar Challenge and with less than two weeks to the big day we're all getting prepared!
We hope that you can join us to raise money for our Om Yoga Works Foundation.
The challenge is open to all and with a number of variations available (see the videos here on our website) there is no excuse not to join in.
Are you a yoga or other movement teacher?
We are hosting a brilliant Anatomy Course especially for teachers later in the year.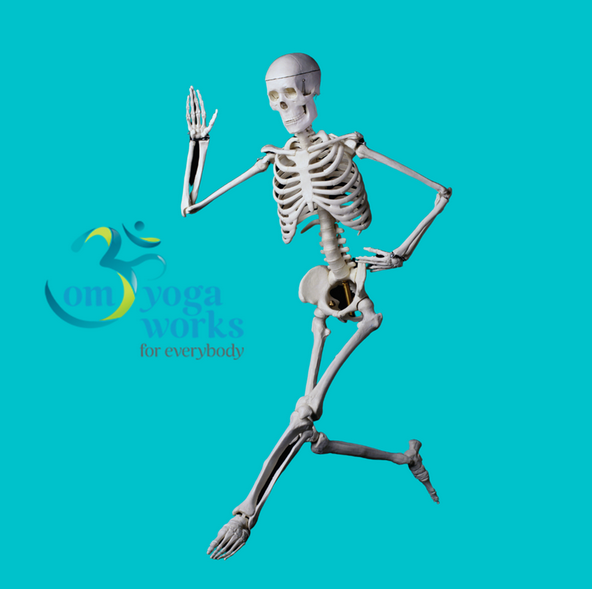 The Anatomy of Asana for Teachers with Lesley Dike
A highly practical course!
There will be discussion and theory but the primary source of our learning will be by experience.
This will be a dynamic course and the focus may adjust depending on current learning and research.
If you are interested further information can be found here.
Lokah Samasta Sukhino Bhavantu – May all beings be happy and free.