About Om Yoga Works Foundation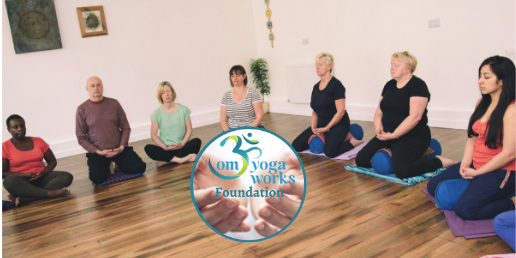 Yoga is our passion and we believe it should be accessible to everybody.
Our Mission
Our intention is to raise funds which will enable us to deliver yoga classes in places such as schools, youth clubs, community centres, elder groups and such like that would benefit from yoga.
We have created OYW Foundation to take yoga to others in our community that are unable to come to classes.
"We make a LIVING by what we get, but we make a LIFE by what we GIVE."
Yoga has been proven to help on many levels, it improves mobility and stability, helps us to focus and enhances memory and our ability to deal with stress and cope with the challenges of life. Yoga boosts our self belief and confidence, fosters friendships and brings communities together in a fun enjoyable way.
Yoga is non religious, non competitive and is accessible to everybody and provides lifelong tools for a better quality of life.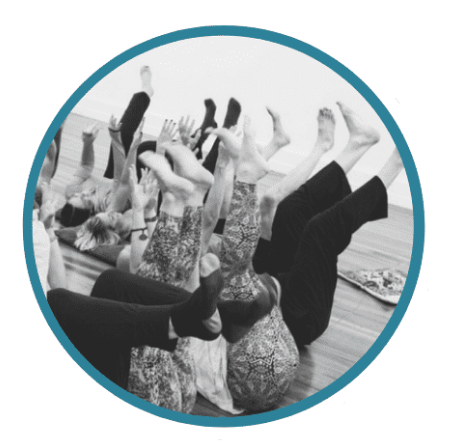 We are offering a pay as you feel class the 2nd Friday of every month. Each class will have a different teacher and subject.  All are welcome but booking is essential, please book with the teacher leading that class.
At least 50% of the revenue from the class will go into our Om Yoga Works Foundation.
Please share this far and wide and we look forward to welcoming you.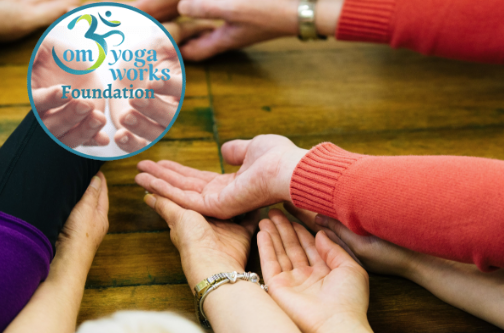 Keep an eye on social media and visit our page for updates on events and fundraisers – we'd love your support. 
If you would like to help us, here are some suggestions:
♥ Ask friends and family to donate to the OYW Foundation in lieu of presents for birthday and christmas.
♥ Have a OYW Foundation swear box or gratitude box.
♥ Save your change in a jar.
♥ Become a Foundation fund friend and set up a standing order. Even £2 a month would be appreciated.
♥ If you are taking part in a sporting event, raise funds for OYW Foundation.
♥ Or any other creative way you can raise funds.
Angela and Bridget have made a commitment to donate money that is received for drop in students for a paid space, please don't forget to tell your teacher if you are missing class, then your space can be offered up.