Registration is now OPEN
Saturday 5th June at 2pm
Take Part and help us raise funds
Join us in the very sunny Hainsworth Park, Farsley – whatever the weather – to take part in this year's Surya Namaskar challenge.
Support crew in the park are most welcome…come cheer on your Ommies.
The studio will still be open for those who would prefer to do the challenge indoors and a zoom room for those who want to do it from home.
Speak to your Om teacher to register your intent to take part in the challenge with us or to register your own unique challenge at a time and date to suit you.
Thank you for all your previous support and ongoing help.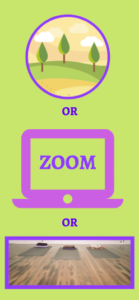 Please do share this challenge with as many people as you can.
Let's see if we can get yogis from all corners of the world involved!
This year your donations will help us provide a weekly chair yoga class with Farsley Live at Home scheme and we are hoping to embark on some social prescribing at the studio and provide some outreach classes too.