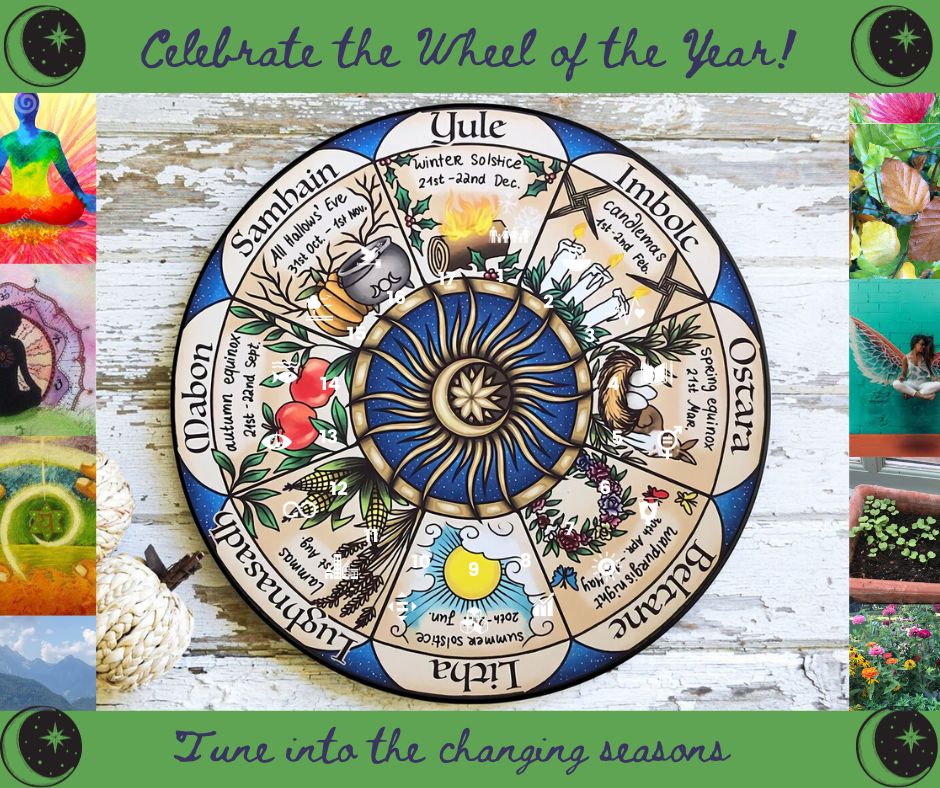 8 Workshops to Celebrate the Wheel of the Year!
Honour the changing seasons, explore their challenges and recognise their wisdom, gifts, and invitations through yoga and meditation.
Saturday afternoons 2-5pm
Samhain 28th Oct 2023
Winter Solstice 9th Dec 2023
Imbolc 3rd Feb 2024
Spring Equinox 16th March 2024
Beltane 4th May 2024
Summer Solstice 8th June 2024
Lammas 3rd Aug 2024
Autumn Equinox 21st Sept 2024
Join me for all 8 festivals or drop in to those you feel most drawn to (subject to availability).
Investment:
£25.00 per session, payable at time of booking
Save £5.00 a session and book all workshops for £160.00
£80.00 booking deposit due and £10.00 the month before each workshop