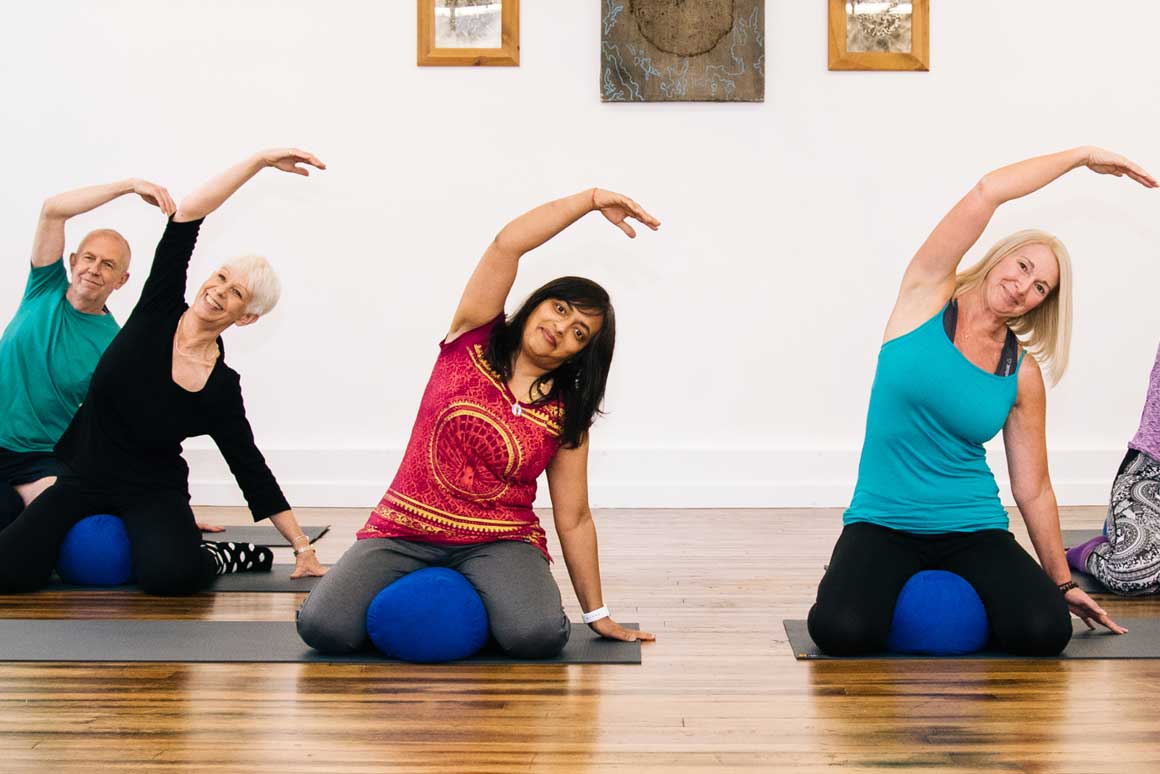 Classes online from 30th March 2020.
Please contact Anji for details
Everybody is welcome.
Each class is tailored to the needs of the students & always includes Asana (postures), Pranayama (breath awareness) & Yoga Nidra (deep relaxation).
Instructions for more challenging postures are given in stages so that you may surrender to the posture most appropriate for your unique body and the way you feel today, modifications are always happily given.
Our Hatha Yoga classes invite you to move slowly with awareness, this is proven to be beneficial for health & wellbeing to the body & mind.
We believe in the 3 P's Practise, Perseverance & Patience & encourage our students to take yoga into their daily lives & live YOGA. Anji & Bridget endeavour to practise what they teach, yoga is fundamental to helping them to meet their life challenges.
Booking essential.