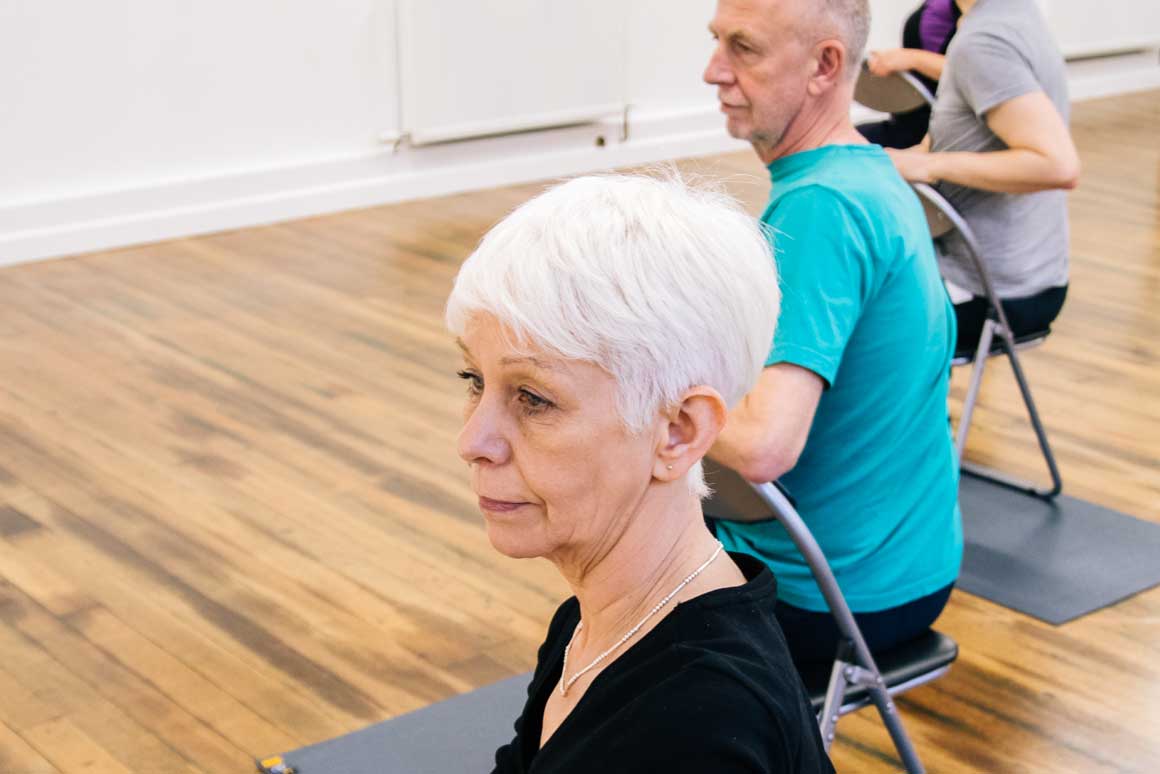 Classes online, Please contact Andrea for details.
Young at ♥ Yoga Club
A gentle, friendly yet focused class giving participants the opportunity to explore their range of movement, concentration, and balance.
We work with 'Chair Yoga' routines, fun brain gym practices to keep the grey matter supple and supported balances. Along with traditional yoga practice, we will explore breathing techniques and deep relaxation, (yoga nidra- yogic sleep, sleeping with awareness).
This class includes tea & cake – a lovely reward for your hard work, and time for a natter with like minded people.
Booking essential.
Cost:
£5 for the first class
Monthly
£30  (standing order due on 1st of the month)
For more information please see Prices/Terms & Conditions 
Pay as you YoGa 
£10 per class More