In this workshop we focus on strengthening the physical body during the morning, and on strengthening emotionally, psychologically and soulfully during the afternoon.
As a qualified Yoga Therapist with 20 years experience, Gillian combines classical and modern yoga postures and movements, structural anatomy awareness, Yoga Nidra, storytelling, movement, breath work, Polyvagal Theory, Attachment Theory and meditations to bring strength to the body, mind, heart and soul.
Through the art of storytelling, Nidra and meditation we will be connecting to the part of us that cannot be wounded, burdened or traumatised, the part of us which is the agent for psychological healing. Whilst at the same time acknowledging, honouring and listening to the parts of us that are wounded. So our focus will not just be physical strength … it will also be soulular strength.
The intention for this workshop is for you to leave feeling empowered, strong and with a sense of belonging.
Whilst this workshop will be physically challenging in places, it is also accessible. Everyone is welcome. Please contact Gillian if you wish to talk.
About Gillian: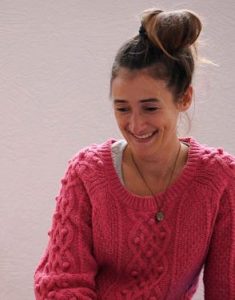 Gillian began practicing yoga in the 1990's whilst she was training at the Northern School of Contemporary Dance. After completing her degree she travelled to India to study Advaita (non duality) where she also attended the Krishnamacharya Mandiram for daily private tuition. Gillian now has completed teacher trainings in the following areas of yoga: Yoga Therapy, Womb Yoga, Yoga Nidra, Pregnancy Yoga, Baby Yoga and Dynamic Yoga. She has completed further training in neuroscience, philosophy and therapeutic applications for Nidra, yoga and emotional conflict (trauma), Vedic chanting, restorative yoga, structural anatomy, etc. She co-teaches on Uma and Nirlipta Dinsmore-Tuli's Yoga Nidra Immersions and has assisted on the Total Yoga Nidra teacher training, Womb Yoga and Yoga for Menopause.