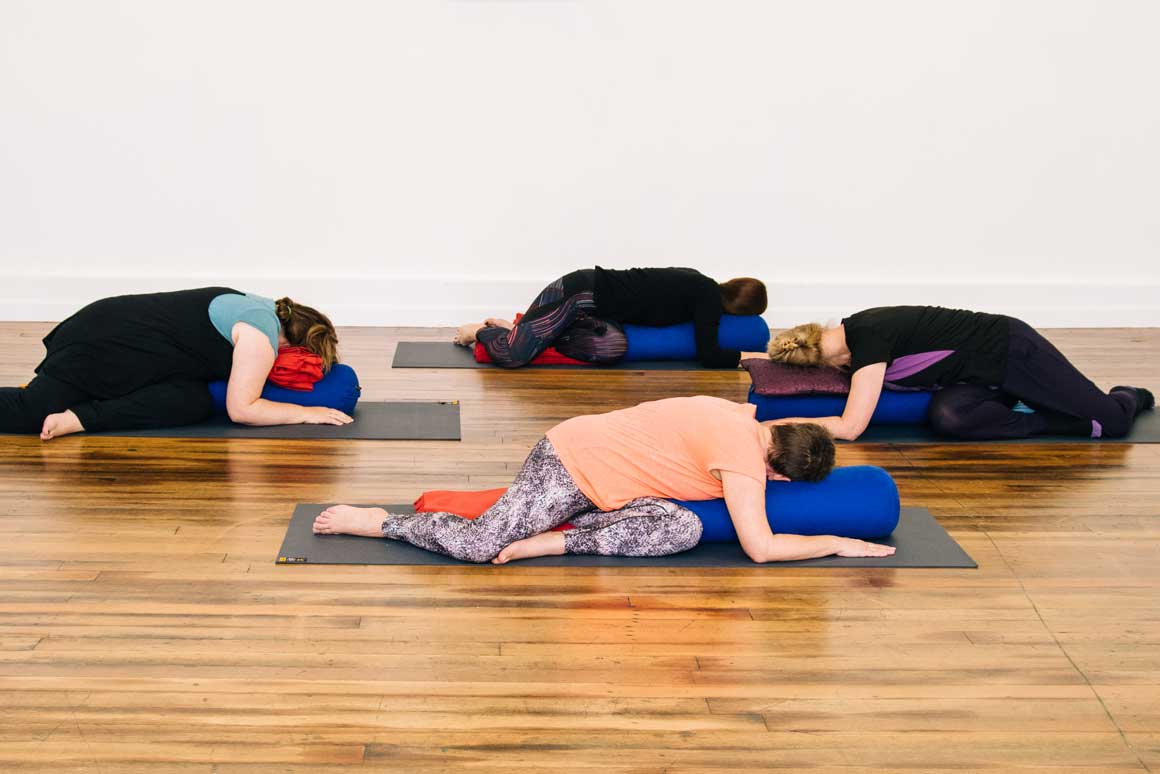 The Studio is Closed, please contact Becky for further information.
Yin yoga is sloooowww yoga, simple postures are held for 3 to 5 minutes, the aim is to relax the muscles, create space in the joints & soften deeply within.
Many of the postures focus on the hips and spine creating space physically and mentally, as we surrender to ourselves in these long held postures we are given the opportunity to really listen, which isn't always comfortable, we learn to 'be' to 'accept what is'  we can 'come home to our authentic self' without any judgement.
The practice will help you to centre and feel spacious, an ideal state of mind is created for meditation, therefore class will finish with a short meditation, sending you joyfully out into the world to make the most of your weekend.
These classes are held on the 2nd & 4th Saturday of the month & taught by Becky.
Booking essential.
Cost:
If you are new to Om Yoga Works we are offering the first class for £7.50
Sat Class4 
£44 (£40 for Ommies) for any 4 Saturday classes (any combo/dates with Bridget & Becky )
please book your class dates when paying & once booked they are non-refundable & non-transferable.
Pay as you YoGa
£15 per class More