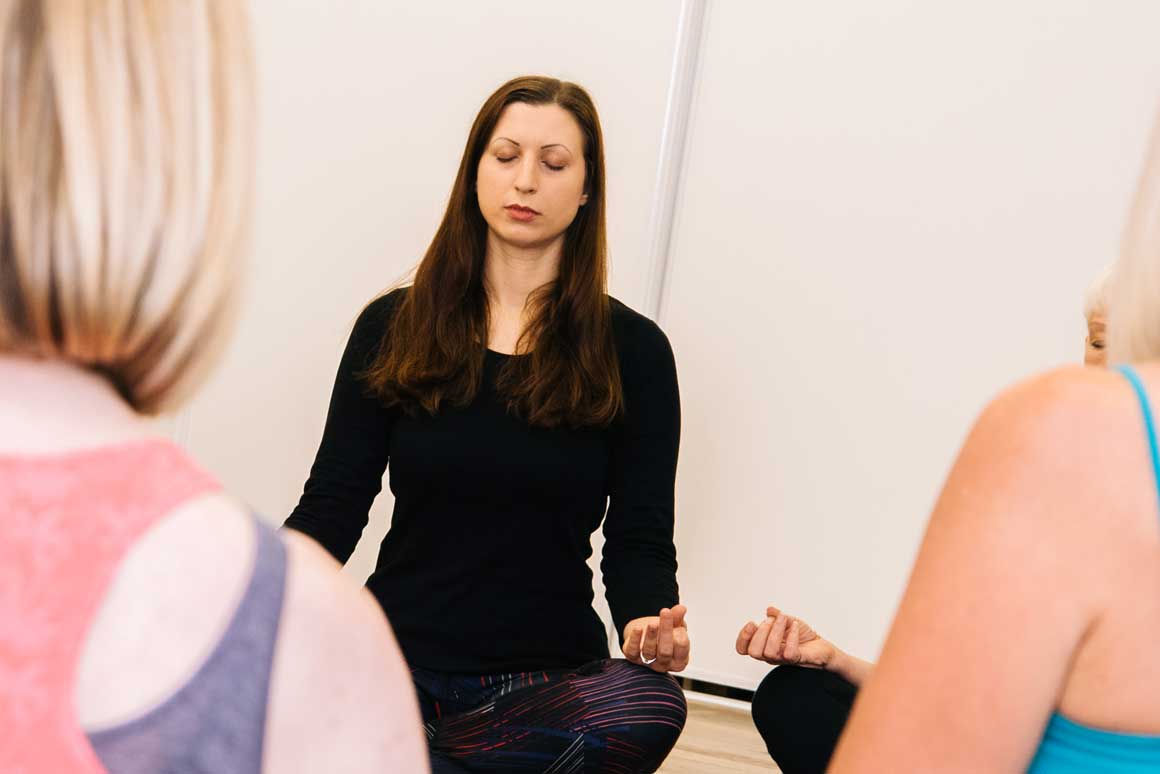 Classes online from 30th March 2020.
Please contact Bridget for details
There are many benefits of having a regular meditation practice but meditating in a group makes it personally and socially more powerful.
In the ancient book of yogic philosophy 'Hatha Yoga Pradipika' we are guided to work with the body in order to quieten the mind for meditation.  The Sage Patanjali gave us 8 stages/steps on the path to Self realisation, again starting with the wellbeing of the body & removal of tensions before moving inwards.
To be successful with our yogic meditation practise we need to be able to find a comfortable & sustainable sitting position, its true that not all meditations are practised sitting but most are.  Once this sitting position is found we can then let go of the awareness of the body, turning our attention inwards, letting go of what our senses are picking up & honing our concentration. This is when we can explore & wake up the mind & we meditate.
This class is suitable for those who have experienced yoga, meditation or other mindful movement practises or have completed the introduction to meditation at Om Yoga Works.
We have lots of equipment available including chairs if required
Booking essential