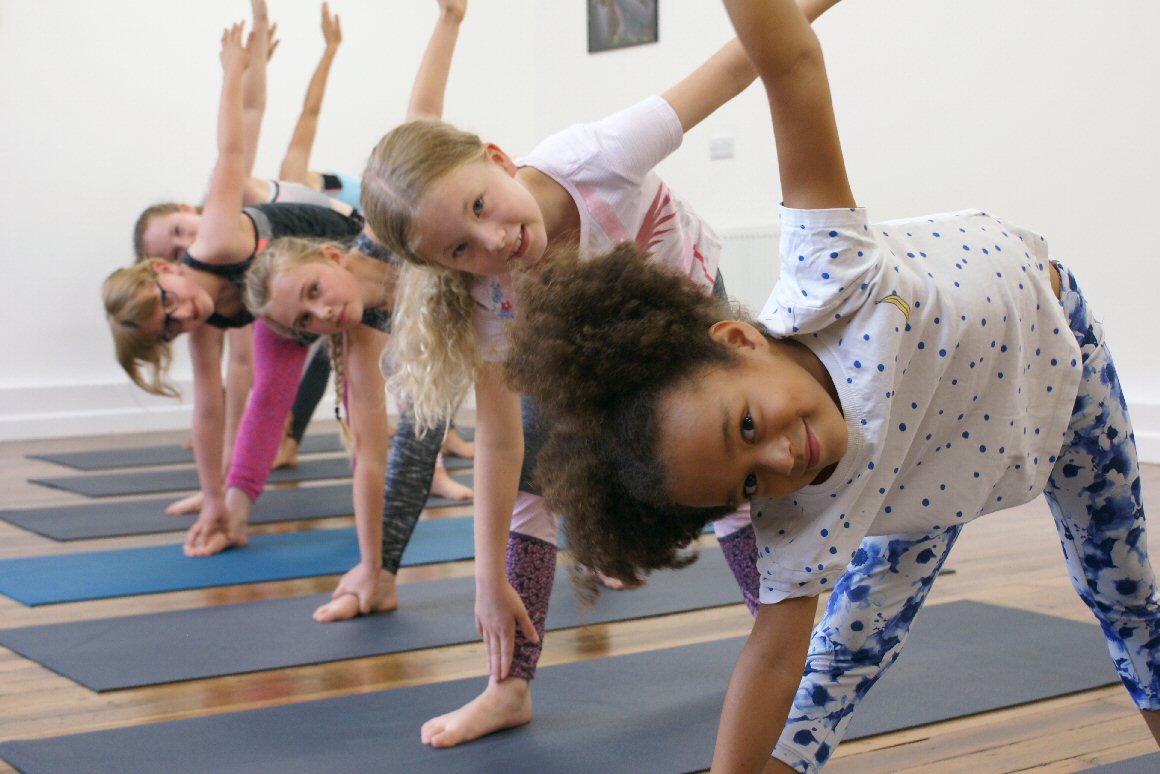 Classes online, Please contact Andrea for details.
Yoga for Kids is fun.
This class will teach the Om Kids postures (asanas) that improve strength, flexibility, balance and body awareness. Also breathing practises (pranayama) to calm and aid concentration and relaxation techniques to help reduce anxiety and stress. Yoga encourages self confidence and self-esteem in Om Kids and supports their creativity and uniqueness.
We finish the class with a healthy snack.
The class is non competitive and open to Om Kids 4-8yrs with all abilities.
Just a few of the many benefits for Om Kids Yoga:
Develops body awareness
Builds concentration and focus
Improves balance
Manages stress through breathing, awareness and healthy movement
Boosts confidence
Encourages self-care and relaxation
"Yoga is something that every child should be taught as a life skill. It is a practice that enables them to understand and experience how their bodies and minds works, and puts maintenance of their physical and mental wellbeing within their own control"
– Dr Peter Davies, School of Integrated Health at the University of Westminster
Cost:
£5 for the 1st class
Term dates and cost (£6/session)
2020
Tuesday 7th January – Tuesday 11th February – 6 sessions for £36
Tuesday 25th February – Tuesday 31st March – 6 sessions for £36
Tuesday 21st April – Tuesday 19th May – 5 sessions for £30
Tuesday 2nd June – Tuesday 14th July – 7 sessions for £42
Pay as you YoGa
£8 per class More