Spring & Autumn Equinox Workshops & Celebrations for Women's
With Bridget Rowan & Siobhan Mac Mahon
An invitation to celebrate Spring & Autumn equinoxes and your inner wisdom with other women through yoga and writing. 
As we tune into and connect deeply to our bodies and to Nature's cycles, through movement and rest, we open, naturally, to our imaginations – to the place where our wisdom resides, waiting to be put into words.
Bridget and Siobhan have combined their extensive experience and passion for their individual practises of yoga and writing to design these workshops to open and move your body, mind and spirit and to release your creativity. 
Bridget is a Hatha yoga teacher of 17 years.  Yoga is her passion and she will guide you to move your body with gentle hatha yoga movements accessible to every body, find your energy with simple breathing practises, journey within with guided meditations and rest deeply with Yoga Nidra.  Bridget loves nature and pagan ways and is inspired & guided by our natures cycles of the day, moon, seasons and sun.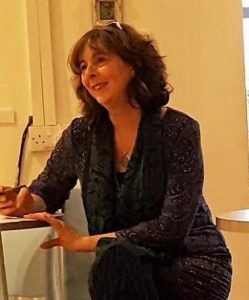 Siobhan is an award-winning poet with a Masters in Creative Writing. She has twenty years' experience facilitating creative writing workshops. Her workshops are fun,lively and supportive, focusing on writing as a tool for self- expression, healing and creative growth. Much of her poetry celebrates the re-emergence of the Sacred Feminine and our deep connection to the earth.
She will inspire you to listen to and give voice to the wisdom of your body, the knowing in your bones, the singing in your veins. Surprise and delight yourself by your ability to weave your own words into poems, discovering and sharing your authentic, unfettered voice with other women. 
Art Work by Gaia Orion https://gaiaorion.com/