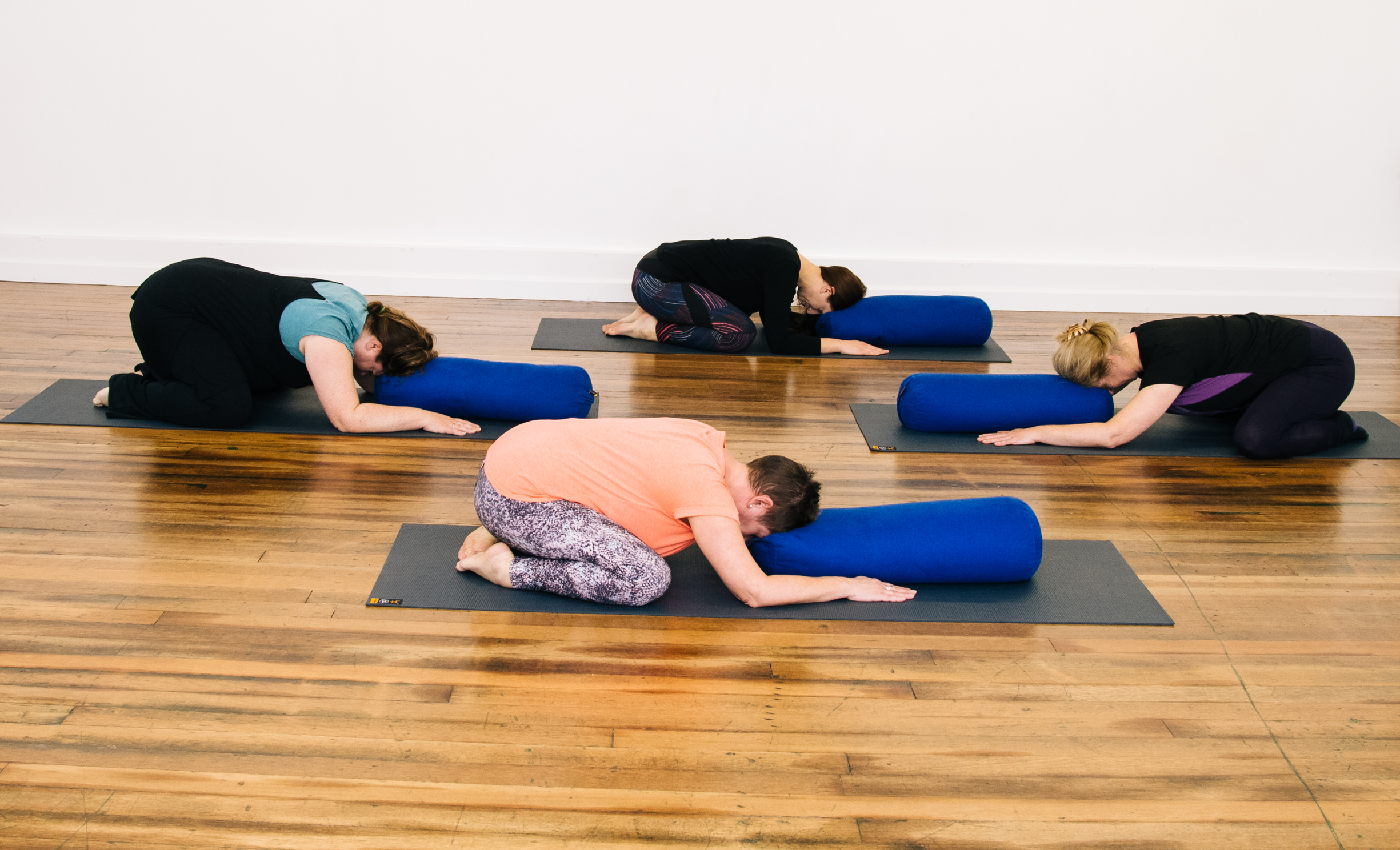 Active Restorative Yoga
This calming class combines various methods to bring you into the body, giving you awareness of how you move and breath, to help you heal and feel grounded.
Louisa always starts her class laying down to allow time to come into the body and drop onto the mat. The class then follows with a deep body scan, some breath work and some awareness through movement (Somatics) using the Feldenkrais method. Sensation is the language of the nervous system so by increasing awareness of movement we work directly with the nervous system. This is then complemented by some gently active restorative poses to bring about a profound healing and grounding effect and includes a standing pose to connect you back to your feet and the ground, so you know where you are (body awareness) and your muscles can activate naturally and gently, to hold you there. The session closes with a soothing meditation and relaxing savasana.
This is a great class for all abilities but you must be able to lay on the floor and get back up again, using props if needed. It is especially useful for those with chronic pain, anxiety, stress, worry and difficulty sleeping or sub optimal breathing patterns. It will help strengthen the parasympathetic nervous system (vagus nerve) Like all yoga, making you feel more body aware and in control, calmer, more able to cope, and thus reduce inflammation of the body. 80-90% of ill health/dis-ease is due to "stress" which hugely increases inflammation, if we can learn to manage this "stress" by being able to drop back into the nicer part of the nervous system we will hugely impact our health.
Investment:
First month trial price £20!
Monthly £31.00  (over the year works out at just £7.75 per class)
Pay as you Yoga £10.00 /£8.00 for Ommies